Villa D.
076
Client: Private
Completion: 2018
Construction time: 12 months

Photo: Renè Riller
Concept
Idea: The new residential building in Lasa consists of a rectangular structure that noticeably takes up the terrain's eastward leap in the building and attempts to react to the existing topography. The building also has two cantilevered sections on the north and south sides. These enlarge the living areas on the ground floor and, through their geometry and position, define a wind-protected terrace on the south side of the building and a projecting bay window on the north side, which protects the entrance area to the basement from wind and weather.
The first floor contains the family's private bedrooms. A characteristic feature is a small south-facing inner courtyard, which allows optimal lighting of the surrounding rooms and protects them from view from the neighbouring buildings opposite.
The basement contains the cellar rooms and the underground garage, which is accessed via a ramp provided on the north side of the building. Under the projecting bay window element on the north side of the building is a vestibule with an adjoining small studio, which is currently used exclusively for private purposes.
Site plan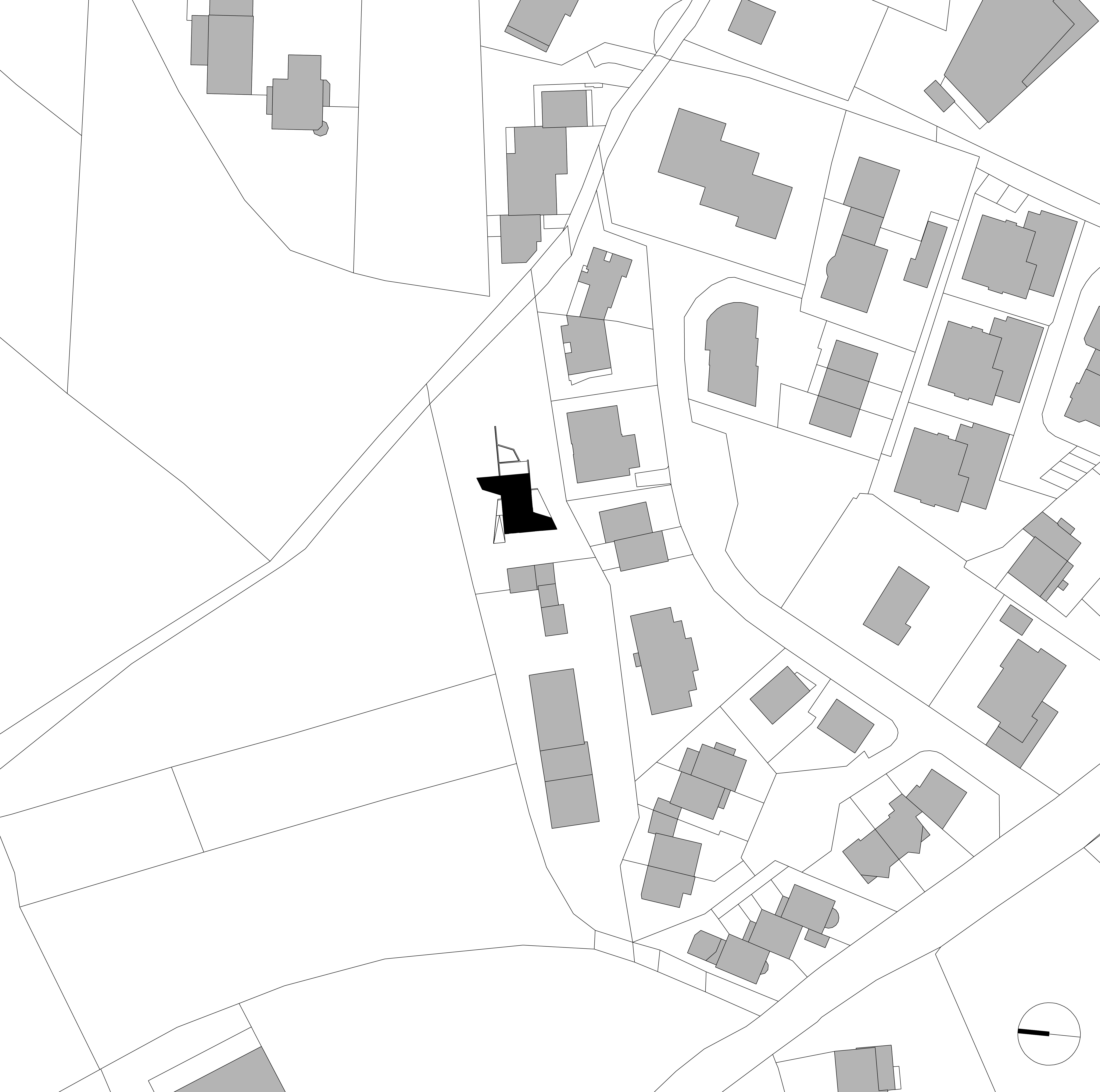 Ground floor plan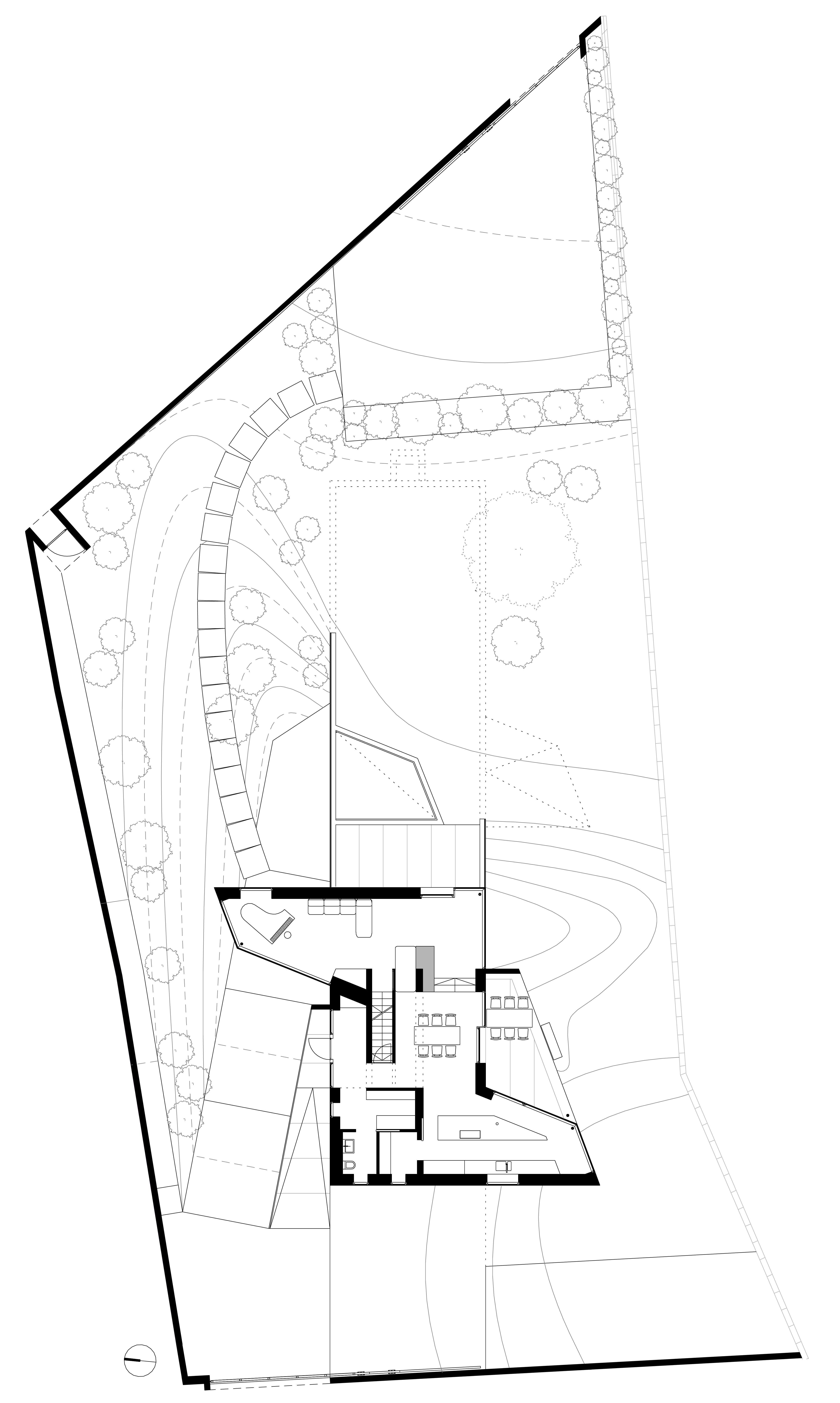 Section